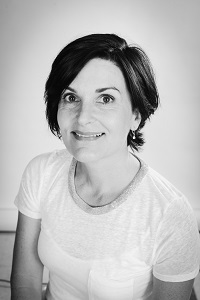 Greetings!
Montessori schools follow a unique and exciting educational approach that nurtures a child's intrinsic desire to learn. Founded on the work of Dr. Maria Montessori (1870-1952), Montessori schools focus on each child's cognitive, social, emotional, and physical development.  Our classrooms are mixed-age environments designed to entice children to develop concentration while they are exploring and discovering concepts at their own pace, guided by a Montessori-credentialed teacher who is an expert in the particular age group.   Montessori classrooms foster independence, organization, and problem solving skills while providing children with a solid academic foundation.
Recently there have been many articles in the popular press highlighting how the Montessori philosophy of teaching is ideally suited to meet the needs of 21st century learners.  This is due to the fact that Montessori classrooms resemble more of a work-place or company than a traditional school.  Through exploration, discovery, and teamwork, the children are actively pursuing learning goals; deciding on the scope of the project, pursuing primary sources of information, preparing the information to be shared with others, and teaching others in the class what they have learned.  Learning is made meaningful and feels important to the children.  The teacher is an aid to academic discovery and not the keeper of the information.  When you walk in to a Montessori room you will see groups of children pursuing a variety of academic subjects as they meet their goals for the day.  Some children will be working on math, others on language, or science, or geography, etc.  You will find the teachers giving small group lessons specifically targeted to the skill level of the children present at the lesson.  Other children might be preparing snack or caring for animals. In a Montessori classroom, academic strengths are celebrated and differences supported; therefore, there are no limits to what each child can learn. 
The Montessori Academy of Colorado (MAC) was founded in 2002, and celebrates over ten years of nurturing the potential of each of our students, from Nido through Elementary.  MAC students develop critical thinking, social collaboration, and creative problem solving skills, coupled with global and environmental awareness that will serve them well as they become the next generation of innovators and world citizens. MAC is located in the historic Curtis Park neighborhood of downtown Denver, in a beautiful, newly renovated, two-story campus. Adding to the richness of the Montessori curriculum,  MAC boasts a low student-to-teacher ratio, trained and certified teachers, fully equipped Montessori classrooms, a library, music and art studios, a (forthcoming) performing arts and auditorium space, an after-school care program, and natural outdoor classroom environments and play areas. With an enrollment of approximately 200 students, our school delivers a rich social environment, a community of committed and passionate teachers and supportive parents and administrators. Please don't hesitate to contact us with any questions and to schedule a campus tour. We look forward to saying hello!
Sincerely, 
Nancy James
Head of School
The Montessori Academy of Colorado is a non-sectarian, non-discriminatory school.  The school's non-discrimination policy is relative to race, color, national origin, ethnicity, religious affiliation, or sexual orientation with respect to the admissions, programs, and activities performed at the school as well as in regards to employment of faculty and administrative staff.