Robin Hoch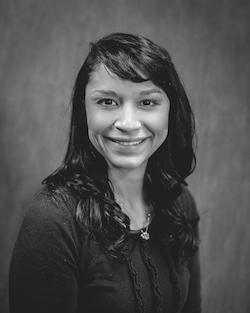 I graduated from Colorado State University in December of 2002 with a B.A. in Music. I started working at MAC in March of 2003 as an assistant in the Nido. One month later, I moved into the Toddler Community where I was an assistant for 2 years. I began leading music groups in the toddler classrooms before officially starting the MAC music program in the Fall of 2004. My private piano instruction program began in the Spring of 2005.
I began studying for a Masters in Music Education with a Kodály Emphasis at Colorado State in 2009 and am Level I certified to teach the Kodály Method to children from birth through age eight. I am also trained to teach the Montessori music curriculum using the Montessori bells. I received my Elementary Orff Curriculum Certification in 2014.
I am married and we have two little boys who also attend MAC. They are the light of our lives! Besides teaching music, I'm also a professional musician and perform regularly with Wendy Woo, a local celebrity musician. I would love if you came out to see a show!
Every day is a new adventure. The children teach me so much and help me to give my best every day. It is my goal to incorporate the Montessori Philosophy into my daily music curriculum to help make the most enriching educational experience possible for every child, at every lesson.