LaToya Cook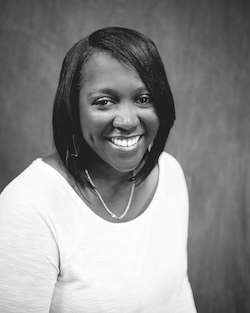 I started here at MAC in August of 2002 and I have worked in Montessori for the last 13 years. Previously, I worked at Montessori on the Mall, where I began my first training through Montessori Mid-America. I took an additional training through MECR (Montessori Education of the Rockies) in Boulder.
I have two adorable children. My daughter is 13 and my son is 5. My hobbies are spending time with my family, especially going to my children's basketball and football games. I like to swim and I enjoy my life as a mother.
I love when my students begin to use words. I love how they call me "Ms. MaToya" as if they are running the names together. As many times as I remind them it is LaToya, I think they can only process it as MaToya. It's adorable.