Christina Feulner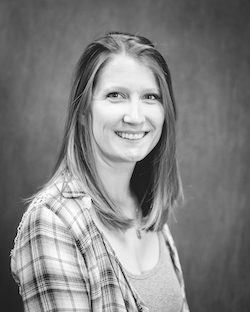 I started working at MAC, in the Nido environment, as an assistant in February 2005. My love for babies and the Montessori philosophy inspired me to take my next big step and pursue my 0-3 Montessori training. I completed the Assistants to Infancy program at The Montessori Institute of Denver in 2012. In August of 2013, I began working in TC3 as the Directress. I am currently finishing my Associates Degree and will then work toward my BA in Nutrition and Child Development. I adore the staff and the families at MAC and have continuously grown so much as a person throughout the years that I've worked here.
Depending on the season, I am out enjoying what the great state of Colorado has to offer; river tubing and camping in the summer and sledding and ice skating in the winter. I enjoy trying new things, and I travel as much as possible. Cooking and eating are also some of my favorite activities!
"To be afraid and leap regardless. There is such power in that. To live into the questions of our lives, when nothing feels clear. We have this chance to do absolutely anything…We must show up for our own life. Be brave. Be messy. Be loved. Be strong. Trust yourself." This is my favorite quote, by Sabrina Ward Harrison.