Spring Session: April 4 - June 3, 2016
There are 5 classes offered for Primary in this 9 week session (please closely look at times as they differ)
Class size limit:  10 students
Tuesdays (4:45-5:45PM):  April 5 - May 31, 2016 (9 classes)  COST:  $200

Wednesdays (3:30-4:30PM):  

April 6 - June 1, 2016 (9 classes)  COST:  $200

Wednesdays (4:45-5:45PM):  

April 6 - June 1

, 2016 (9 classes)  COST:  $200

Thursdays (3:30-4:30PM):  April 7 - June 2, 2016 (9 classes)  COST:  $200

Thursdays (4:45-5:45PM):  

April 7 - June 2, 2016 (9 classes)  COST:  $200
CHOOSE A DAY & CLICK TO REGISTER/PAY:




Classes will include:
Games & workouts to cultivate muscle strength
Regular stretching to optimize athleticism
Body shape awareness
Jumping and Twisting
Vaulting
Bouncing
Swinging and Casting
Rolling
Climbing
Balancing
Handstand and Cartwheel practice
And more!
About Coach Bryan: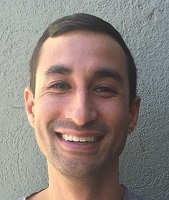 With eight years of recreational gymnastics coaching experience, Coach Bryan has developed a wide range of gymnasts, from wobbly toddlers to tumbling teens.  He prides himself in his patient and encouraging approach to such a highly disciplined sport.  While he loves all sports, especially basketball, he considers gymnastics to be the best for youth development.  Coach Bryan also has a Master's Degree from the University of Washington's College of Education.