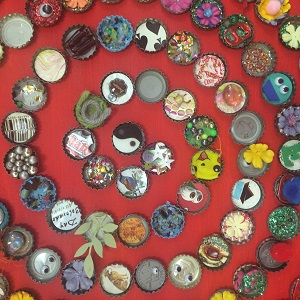 Creative Reuse Center and Maker Space
ReFrame at MAC is a nonprofit that believes that the reuse of materials is an innovative, sustainable and economically viable way to divert waste from landfills. ReFrame creates a convenient solution to disposal by providing a space for donated craft materials that are easily accessible to the community for upcycling.
ReFrame opened its doors October 2014 and received a warm welcome from the Northwest Denver community. We were honored with a 2015 Lakewood Sustainability Award. In 2015, we loved sharing our mission with TedX @ Mile High, Farmcad, Jeffco School's Foundation and our neighborhood community. In July of 2016, we were invited to partner with Montessori Academy of Colorado and are thrilled to be located on the top floor of MAC.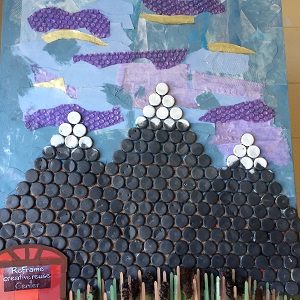 Our Mission
ReFrame at MAC is an affordable creative reuse center and maker space that engages the community by forging a path towards creativity, sustainability, and educational alternatives through your donated extra ordinary craft materials.
   
We offer our students and community unique opportunities that are filled with endless possibilities that engage and inspire. Our educational program introduces students to environmental education through the creative reuse of materials that have been diverted from the waste stream. The maker space provides a hands-on experience that incorporates cultural awareness, the arts, ecology, and sustainability using the concept of reduce, reuse, and recycle.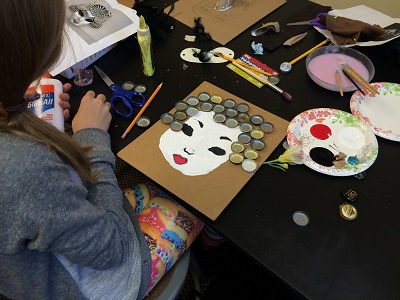 ReFrame at MAC Highlights
Open Studio
Make and take whatever you can dream up. You can pull items from our bulk section and use our fully equipped art studio. Great for play dates for kids and the kids at heart.
Birthday Parties
Parties Include: 1 1/2 hour space rental for up to 10 kids or 8 adults, craft supplies and art gift bags.
Maker Space
The Maker space is available for hourly rent. The space may be used for workshops, classes, private lessons, showers, fundraisers, parties, or special events. 
For more information on availability and pricing visit our website at www.reframecrc.org