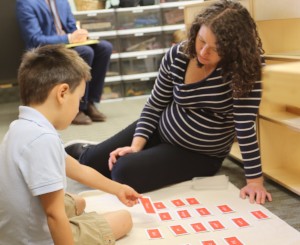 How exactly does giving at MAC work?
Each year, the Great Thinks Annual Fund takes place in the autumn.  MAC intentionally does not use our annual fund to balance the budget as most schools are forced to do.  Instead, all gifts raised will go toward a specific strategic need at our school, allowing us to go above and beyond.
Like all independent schools, MAC relies on family support — time, treasure, and talent — to provide exceptional student experiences.  Participation is the most critical aspect of the annual giving as it shows the strength of our community and makes us more likely to receive grants and corporate sponsorships.  Please help us get to 100%! 
Each spring, MAC will host its annual Gala where proceeds purchase materials, equipment, and supplies that directly benefit our students.  Occasionally, MAC will have specific campaigns, such as the capital campaign that finished last year.  The generosity of our community allowed us to complete the playground and invest in art and music equipment.  Thank you!
What will I be asked for and when?
Thank you, first and foremost, for your support!  You will be asked to make a pledge or gift to the Great Thinks Annual Fund in the autumn; please remember that whether you give $5 or $50,000, the most important thing is that everyone gives something.  You can make a pledge in the fall (we ask for all pledges to be made by December 31st) and pay it in installments or make a single payment by May 31st.  One great option that makes your dollar stretch further is to pledge early, then pay your pledge on Colorado Gives Day on December 6, 2016.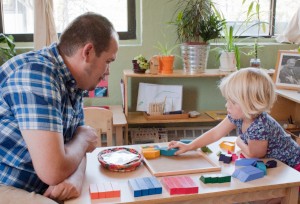 And what if I still want to donate for the Gala?
With regard to the gala, we have benefited greatly from family volunteers organizing this event.  If you would like to get involved, please let us know!  Most of our items come from a variety of Denver businesses, but families sometimes enjoy donating goods as well.  We want you to join us for this not-to-miss night of community and camaraderie!
Why am I being asked to give a gift when I am already paying tuition?
This is a great question!  While tuition enables us to meet our basic costs, we use giving to go above and beyond, like making MAC an amazing place for our teachers.  By using fundraising to meet specific strategic goals, everyone benefits as families give what they can and get tax benefits for doing so.  One incredible incentive is that every gift to MAC is eligible for the Colorado State Childcare Tax Credit, a 50% credit on your state taxes.  Depending on your tax bracket, each dollar you give to MAC can cost you as little as 30 cents.  Talk to your tax advisor for more information, but know that this is a significant advantage over just increasing tuition.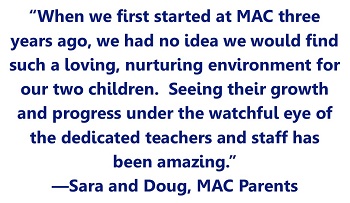 How will I know how my money is being used?
We take the responsibility of stewarding your money very seriously, and we commit that every dollar we raise will be reflective of the MAC mission and used with gratitude and thoughtfulness.  We also promise to communicate with transparency and regularity how each dollar we raise is being utilized.
Is there a way that I can maximize my gift?
Many workplaces offer matching gifts for their employees.  This is a wonderful way to double your gift to MAC!  Just check with your employer to find out if they participate in such a program.
How can I ask questions or find out more?
We would love to talk with you!  Please contact Nancy James or Amanda Herman for more information.