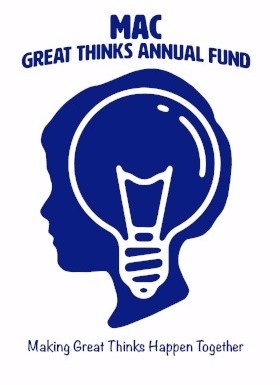 October 2, 2016
Dear MAC Friends and Family:
I was walking by the playground last week and was taken by what I saw.  Three of our youngest Nido students were sitting on blankets on the grass.  They were smiling, giggling, and cooing as their teacher beautifully sang to them about the clouds and sunshine.  There was a palatable feeling of happiness and connection amongst the little group.  I was overcome with gratitude, and was struck by the talent of our teachers.
While these types of interactions happen frequently at MAC, this one in particular reminded me of how important our faculty is to the success of our children.  As a parent, MAC teachers make it possible for my husband, Geoff, and I to pursue our careers while knowing our daughter is being nurtured and educated with exceptional care.  Teacher excellence and retention is a top strategic goal for MAC, and I am writing to share with you our plans in this area and requesting your help supporting our faculty.
Led by Kay Loer, our revered former primary teacher and current Director of Staff and Faculty Development, we are forming a Teacher Excellence and Retention Task Force populated by lead and co-teachers.  The purpose of this task force is to increase faculty retention and ensure that MAC recruits, grows, and retains the best teachers.  I am committed to ensuring their work will be successful and am asking for your help in doing so.
Enter, MAC's inaugural official annual campaign, the Great Thinks Annual Fund!  For 2016-17, every dollar raised in the annual fund goes directly to our teachers through the work of the Teacher Excellence and Retention Task Force.  Our faculty let us know their desire for increased and varied professional development, more support for new teachers, and other specific items that the Task Force will address.  Your gift to the Great Thinks Annual Fund helps cover the cost of these essential tools to hire, grow, and retain the best teachers. To make this work possible, the MAC community needs to raise $40,000 by May 31st, 2017.  We would like to show our teachers how much we support them and have set a goal of 100% Board and family participation.
Each MAC student will benefit from your kindness as we are able to send more teachers to Montessori training, bring in speakers and other resources for professional development, provide programming that we would not otherwise be able to, and support the exciting work of the Task Force.  We will provide ongoing updates on goals, outcomes, and timelines so that you can see exactly how your gifts are being used and the difference they are making.
Please join Geoff and me in supporting our teachers by giving to the Great Thinks Annual Fund.  Whether you can give $5 or $50,000, the idea is that everyone does something.  Thank you, thank you for your help in launching this incredible, impactful project.
We can make Great Thinks happen together!
With gratitude and enthusiasm,
Nancy