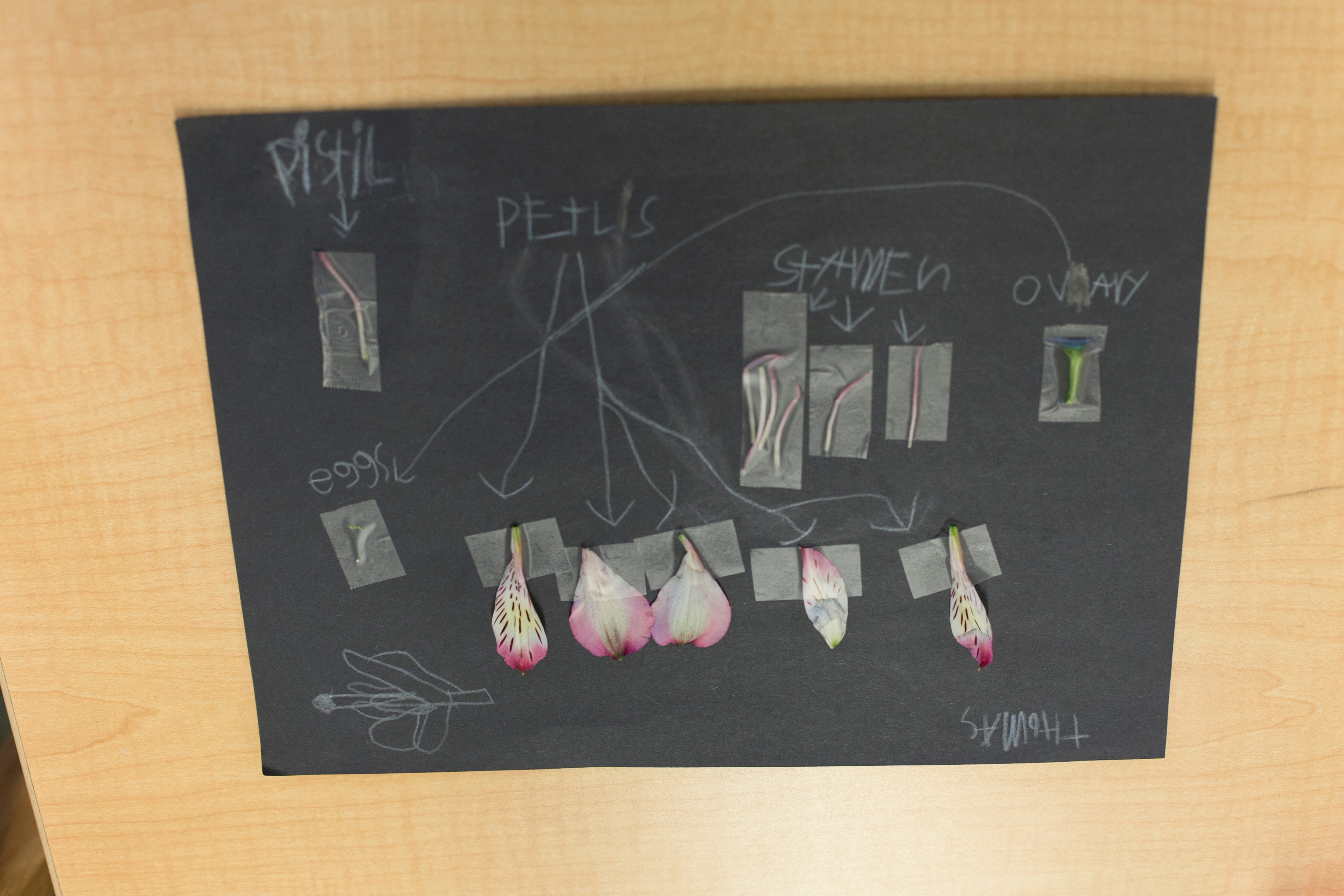 MAC's Elementary program offers an unparalleled opportunity for children to thrive by combining an authentic Montessori pedagogy, a dynamic experiential program, and dual language Spanish immersion. It's organized into 3-year programs: the lower Elementary (for students 6-9 years of age) and the upper Elementary program (for students 9-12 years of age). The mixed age groups allow each child to find a variety of peers at his or her own level of challenge and benefit from the experience of being a leader, follower or observer.
Montessori Education arose from detailed observations of children at different stages of their development. Its essence is to create an environment that allows children to exercise to the fullest of those inclinations and interests most prominent at each particular stage of life. To accommodate the nature of the child this age, the curriculum is both open-ended and highly integrated, allowing for deeper exploration than in unit approach. Children learn that skills, knowledge and learning disciplines do not exist in a vacuum, but they draw upon each other. The individualized nature of the program allows each child the flexibility to pursue individual interests and to progress at his or her own rate. Children work with concepts they have learned by developing projects, and grow in their ability to set goals and evaluate their own work. They begin to understand their own strengths and challenges in learning and become confident in their abilities so that they freely express curiosity, ask questions, and problem-solve.   The teacher knows each child deeply and keeps detailed records of their work through observations and Montessori Records Xpress(MRX). Periodic Assessments are consistent and align with the Montessori philosophy.
MAC is committed to hiring teachers of excellence who are, first and foremost, role models for our children.  All of our educators are Montessori certified through AMI or AMS training and have significant teaching experiences. Not only does MAC hire the very best teachers, but also MAC ensures a ratio that allows every child to be known at a highly personal level. We recognize that the teacher/student relationship is a significant part of the learning process for all students at all stages of their education. A teacher accompanies the students on their personal journey, advising and giving feedback along the way. A well-planned and executed mentoring program helps define goals and means for students to learn and grow.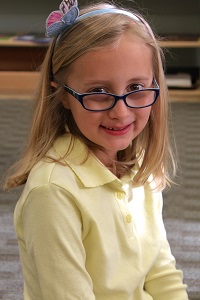 Highlights from "MY School Day" by Lily, age 9, Lower Elementary Student
Q:  What is a typical morning work cycle like?
We usually do Spanish, math, science and work on our research projects. I can choose what I want to work on during the work cycle, but if I have any trouble, a teacher will help me choose work.
Q:  Do you work with other students often?
Sometimes I do, if it is a two-person work like science or a math game such as the bead frame or checker board.
Q:  What are our afternoon routines?
During lunch time, we sit at tables with name tags and place settings. We use plates, bowls and real utensils. I eat with different people everyday except Fridays when I get to choose who I eat with. I love Friday afternoon enrichment time, particularly art because we make cool crafts and I am looking forward to fencing this year!
Q:  What is your favorite thing about MAC?
We get to choose our own work and don't have to sit at desks.