Going Out, or children learning outside the classroom is a component of all authentic Montessori programs. At MAC, experiential learning is an integral part of our program. Our students ride public transportation for all field trips and venture out on average of four trips per month.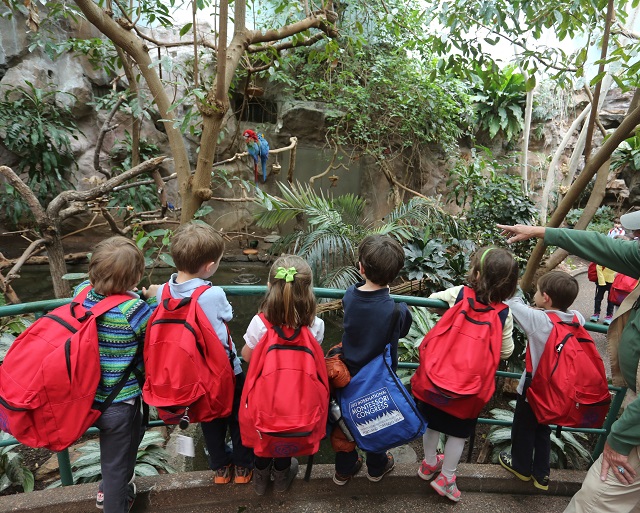 Curricular
Going outs support and enhance the students natural curiosities and provide students with a comprehensive understanding of specific concepts. For example, visits to museums, art galleries, theaters, and behind the scenes experiences   provide students an understanding of theory and importance of the arts in their world. Many of the Going Outs are coupled with the dual language program, offering students opportunities to exercise their language skills, and expand their cultural understanding.
Community
Goings Outs are designed to take full advantage of MAC's metropolitan location and encourage children to be doers in their world, Our Elementary students visit Redline, a center for contemporary Art in the Curtis Park neighborhood. They also attend the annual stock show and participate in events such as Black History Month at UC Denver.
Serving Learning
An integral part of the Montessori learning philosophy is empowering children to make the world a better place. Going Outs encourage our students to give back to their community. MAC Elementary has partnered with the Gathering Place, a nonprofit that works with homeless women and Children. Elementary student have also worked in community gardens, planting flowers and repainting tables to help re-beautify Curtis Park.