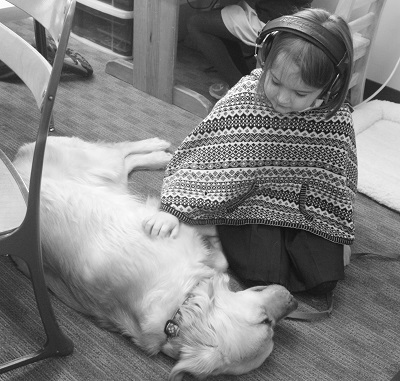 What Makes MAC one of Denver's Best Elementary Schools
Imagine your child really wanting to go to school each day!
An elementary school that enables each child to realize the joy of learning and achieve her or his highest potential, the Montessori Academy of Colorado (MAC) works with each child's interests and gifts to create a unique and fulfilling program. Children excel at MAC because of the individual attention each child receives from the highly experienced and caring teaching professionals.
Combining Achievement with a Commitment to Family and Community Growth
School should be a place where children are free to explore in an atmosphere that encourages curiosity.  A community dedicated to educational growth, MAC invests in each child to allow each child to pursue learning in a positive and enjoyable environment.
Nurturing a Love of Learning
Guided by highly experienced staff, the study and educational strategies used at MAC help students develop a love of learning that lasts a lifetime. Through experiences and hands-on projects, our students develop problem solving skills and a curiosity that drives creativity.  Through creative "work-cycles" and by directly experiencing the world around them through field trips and visits, MAC students are continually challenged to learn and to grow. 
What Makes Montessori Academy of Colorado Different
Spanish and language immersion, creative "work cycles" and other innovative programs have been proven to help children excel educationally as well as socially.  MAC supports the intellectual, social, physical, creative and moral development of each child through its challenging curriculum. Supported by highly trained and skilled teachers, each student receives the attention she/he needs to succeed, build confidence as a self-disciplined student.
Students, parents and teachers join in creating a collaborative environment where students are comfortable and excited about being in school.
Central Denver Location:
The school is located in central Denver near downtown at 2500 Curtis Street.  This provides easy access to cultural facilities, museums, business organizations and other sites that children find interesting. MAC schedules numerous visits throughout the year to help students experience their world - not just learn about it in the classroom.
Schedule a Visit!
Many of our parents have said that they knew MAC was the right school for their child during their first visit.  We invite you to schedule a visit today to find out if MAC is a good elementary school choice for your child.   
"My child was so sad the last time there was a snow day because she didn't get to go to school!"